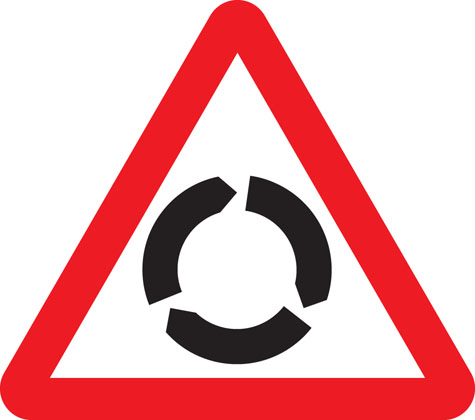 Those of you who know me well can imagine what a thrill it was to drive in England. And we did quite a bit of it, logging more than 500 miles (yes, in England they use miles along the highways) on a rental car we picked up in York. The four of us do a lot of travelling by car in the States, so ending the trip with a car made for a nice transition back to home.
Here's where we drove.
Come to think of it, we really hit quite a few corners of England on that trip.
We had a Vauxhall Astra, which is what Saturn would be selling as its standard sedan if Saturn were still selling cars in the USA. Though I was glad to have a car small enough to get around tricky spots in towns, it was cramped for our trips involving luggage Thursday and Sunday.
Sam and I pose with our ride at Lyme Park.
The kids squeezed into the backseat with luggage on the way to Heathrow.
So driving in England thrilled me. The lack of billboards and different styles of license plates made the highways a little boring, and the frequent changes of secondary road names could lead lead to confusion, but other that that the driving was fun. The driving involved lots of quick maneuvers and gave me plenty of chances to row through the gears. There's a bit of a challenge getting around parked cars because there's usually no shoulder to speak of. Driving on the left became second-nature after a while, except for parking lots which, to be candid, were horrifying white-knuckle experiences. Traffic circles quickly made sense and now seem more civilised* than the glut of traffic lights we deal with here in the States.
My cockpit for three days.
Feeling relaxed zipping along A36 near Stonehenge.
The best part of the car, of course, were the trips it allowed: three daytrips. And those were to . . .
*Yes, I spelled it English style.